SAVOUR THE YORKSHIRE COAST.
An Eco Food & Drink Festival, demonstrating the best of the Yorkshire Coast
Scarborough Digital partnered up with Embers to plan and carry out Savour the Yorkshire Coast. Tasty food, fabulous drinks, and great music is what Savour the Yorkshire Coast brought to the Scarborough Spa Sun Court for a weekend in May. This free festival showcased the amazing eateries and much more that we have here on the Yorkshire Coast!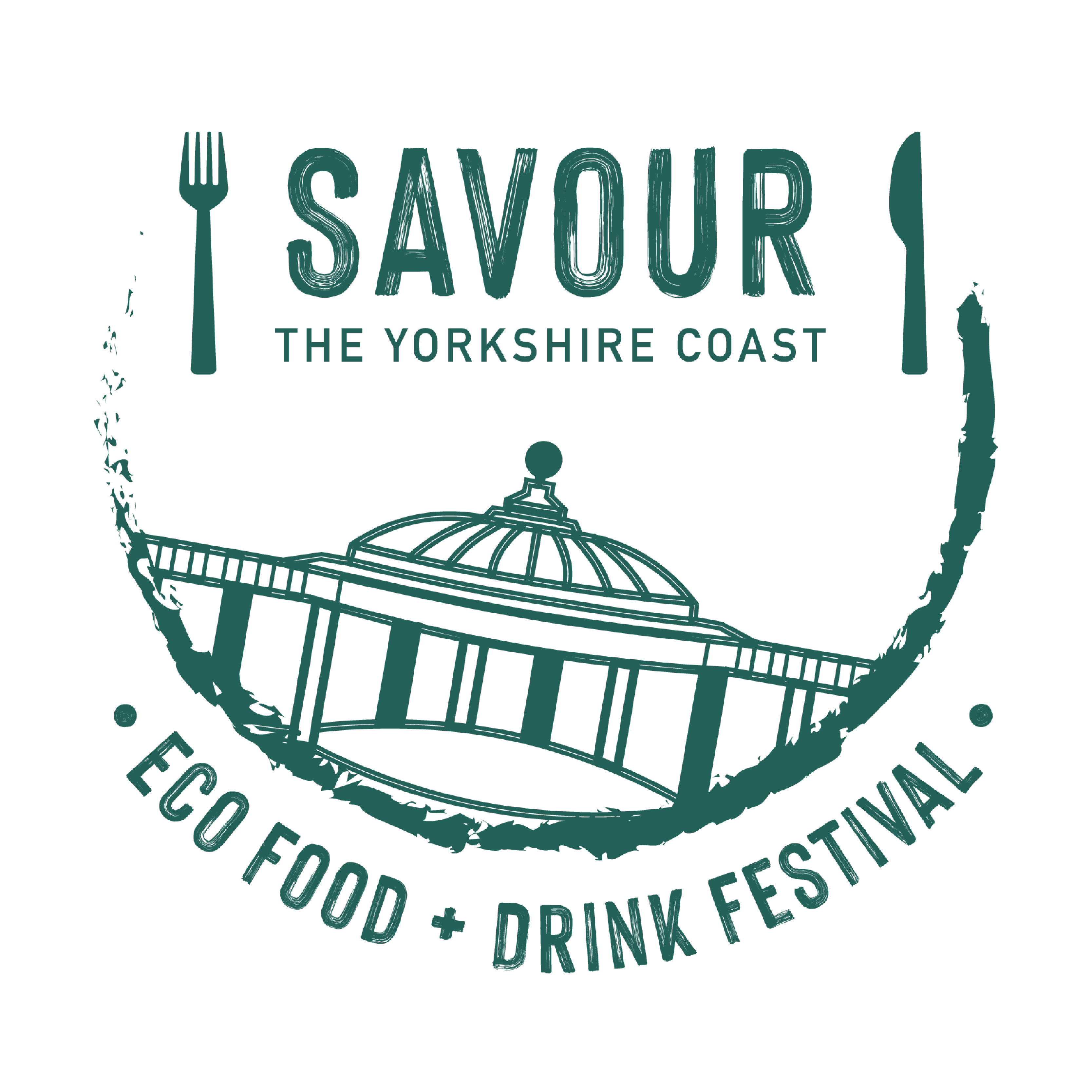 A bespoke logo created, which combines the main elements of the festival through colour, iconography, illustration and typography.
• Knife + Fork = Food
• Typography = Rustic/raw, fitting with Eco theme
• Colour Scheme = Fitting with eco initiative 
• Spa Illustration = Location
• Circular silhouette = Emulates beer glass stain
"
fabulous event. Very well organised with a great mix of stalls and music to enjoy as you chill

"
Savour the Yorkshire Coast was an amazing opportunity to showcase the best of what we have here at the heart of the Yorkshire Coast. Bringing amazing talent and embracing it all in one place, what more could you want?
GRAPHIC DESIGN, PRINT + MORE.
A variety of design went into the preparation of Savour the Yorkshire Coast, such as:
• Bespoke illustration + Logo creation
• Leaflets + Tickets to promote event
• Green screen posters consisting of directions to food + drink hall, music + vendor line-ups, interactive posters 'Tag us in your photos/posts', etc.
• 'Festival this Way' signs which led the way to the location
• Banners + signage around town, in key locations
• Signage for interior + exterior of festival – Food + Drink Hall banners, stage signage
• Reusable pint cups which were available to purchase
• Social media coverage, website + videography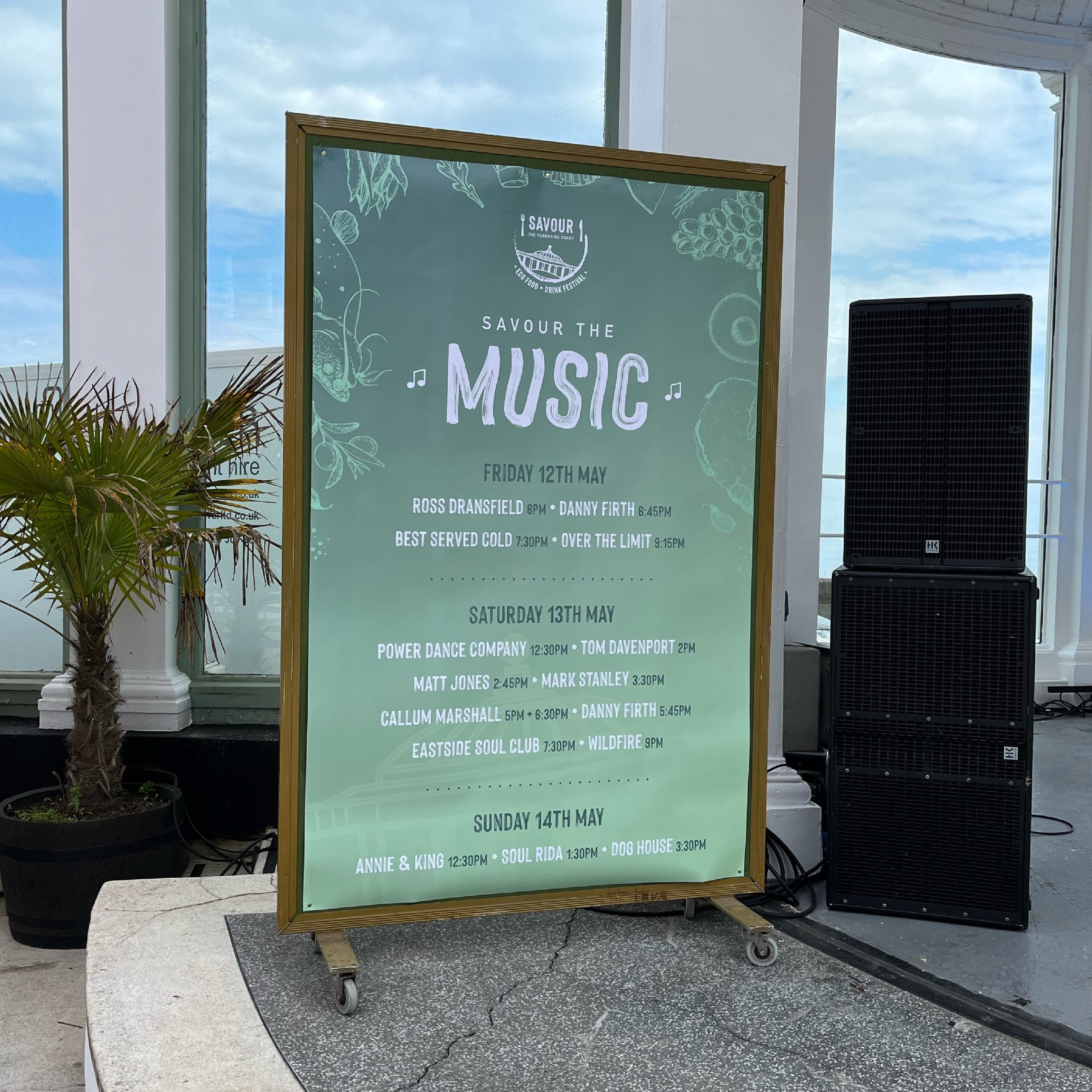 SAVOUR THE YORKSHIRE COAST

2023

.
Check out the highlights of the first run of Savour the Yorkshire Coast below. Watch this space for the next one!
Keep up to date with all things STYC below: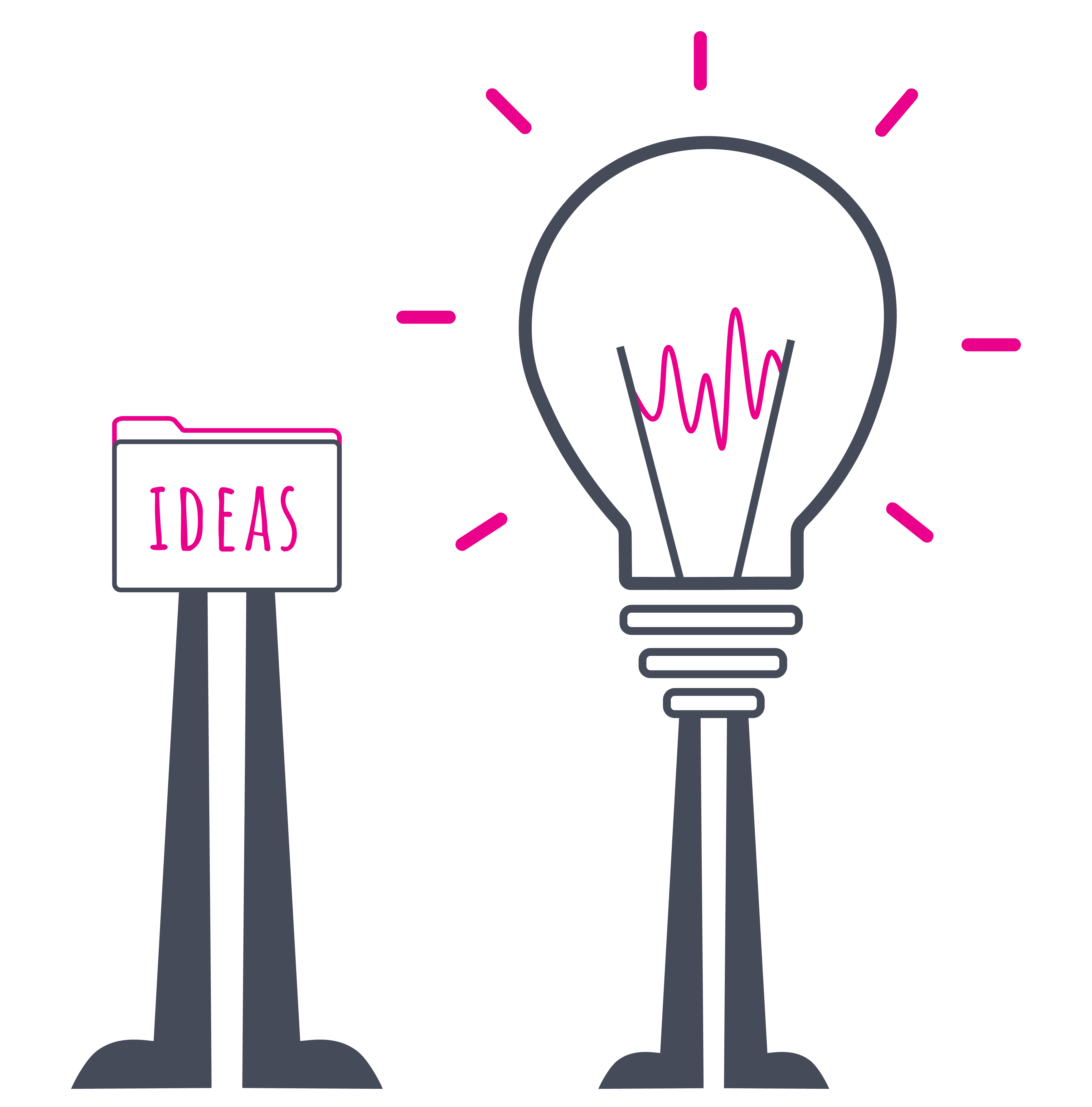 why not give your ideas

legs!
Scarborough Digital covers all your creative marketing needs and makes it easy for you. From complete branding and design of your marketing to the delivery whether it be digital and physical formats – we're here to help you every step of the way.
HOW TO FIND US
t: 01723 369161
Woodend Gallery + Studios
The Crescent, Scarborough, YO11 2PW